An online, web-based option to virtually meet with one of our experienced clinicians to receive evaluation and treatment for your musculoskeletal injuries/ conditions.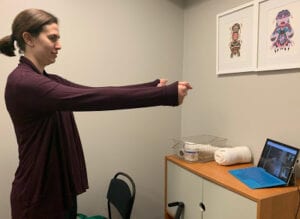 What can a physical therapist provide in a telehealth visit?

There are many benefits to meeting virtually with your physical therapist! We can:
Update your corrective exercises

Teach you self-care techniques to promote tissue health

Assist with posture modifications and work station set-up

Provide post surgical monitoring

Complete a functional movement assessment

Provide an injury screening

Continue to give you our individualized attention in a virtual setting

Okay, I'm interested - tell me more!
Due to some patient barriers to receiving in-person care, we have established an interactive solution to your physical therapy needs. We are utilizing the web-based platform Doxy (www.doxy.me) which does not require you to download anything or create a profile of any sort.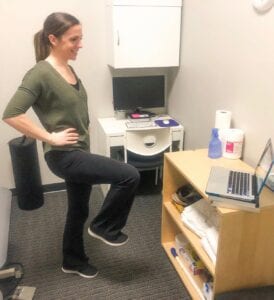 Does my insurance cover this?
We are working with major insurance carriers to properly bill and cover telehealth services. For more information on your specific insurance benefits, please contact us directly. We also offer a competitive self-pay rate of $75 per visit for a quality one-on-one session with your physical therapist. Don't forget, your HSA or FSA card can be used towards these visits!

This sounds great! How do I schedule an appointment?
To book your telehealth e-visit, please call one of our offices directly.
Your pain can't wait and neither should you!